by  Darpan Sachdeva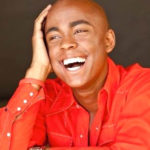 Farrah Gray amassed an amazing amount of self made millions at such a young age (14 to be exact), and was able to use his money, and his brains to platform himself in multiple industries and projects around the world. Farrah is now 29 years old and is busier and more determined than ever.
Checkout this exclusive video interview with this inspiring individual, who proved to many of those around him that no matter what age, race or creed you may be, you can always make your dreams come true, if you put your mind and heart into it.
(
Video

) "Farrah Gray" The Serial Entrepreneur Shares His Multi-Million Dollar Advice For Success

Darpan Sachdeva is the CEO and Founder of Nobelthoughts.com. With a long time passion for Entrepreneurship, Self development & Success, Darpan started his website with the intention of educating and inspiring like minded people all over the world to always strive for success no matter what their circumstances.To keep going and never get disheartened and learn from every adversity.