by Darpan Sachdeva
Scientific research has shown that the fear in the human mind plays  a vital role in attaining success in life.The fear by itself if analysed is basically a negative emotion.Its presence keeps us away from reaching the goals and the success we so work hard for .
Deep studies have brought forth 6 major negative emotions embeded in our human mind.
Each of these fears could be holding us back in our growth and from doing greater, more interesting things with our lives and in order to grow we need to overcome or reduce the influence of the fear which holds us back.
The famous legeandary author Napolean Hill  in his book "Think and grow rich"has indicated the similar power of the  fear in human mind and how it can affect the success achievement adversely.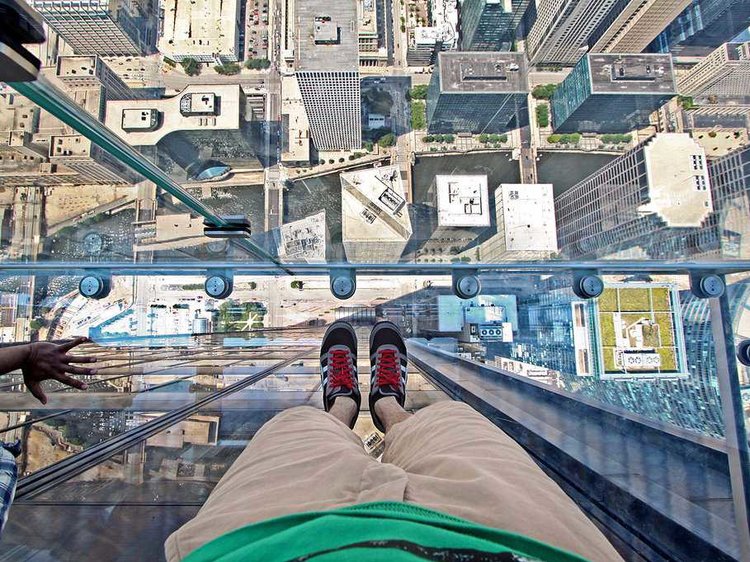 1.Fear of Poverty:
Money is a part of our day to day lives. It is also a yardstick to maintain a certain lifestyle. However, no one can be immune to ups and downs of life. Poverty and richness are two sides of the same coin.
The fear of poverty is just a state of mind! But this is the most destructive of the six fears, and it can affect every one of our higher faculties and destroy imagination, enthusiasm, self-control, friendships and foster procrastination worry and doubt.
It takes considerable courage to admit to ourselves that we have it. It takes more courage to accept that as truth once we admitted that it evident in our lives.When you start to analyze yourself and see if this fear is found or exhibits some behavior in your life, it might not be that easy at first. But I invite you to take the first step and see if any of the below symptoms is something that you feel is holding you back.
People "prey" on one another financially to attain the most money. Napolean Hill points out "a man is considered less than the dust of the earth, unless he can display a fat bank account." He continues: "Nothing brings man so much suffering and humility as poverty!"
To over come and conquer this fear from within ,you must create a strong desire to  win and succeed .The desire would help you overthrow the fear of poverty and move ahead towards the path to success.
2.The fear of criticism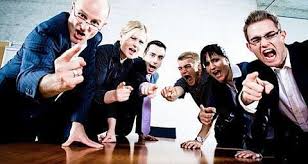 Criticism. For some of us, the fear of it can feel SO big and SO crushing that it shuts us down completely. Because no matter how thoughtful or honest your work is, we all know there's a good chance someone is going to slam your for it.
Criticism often becomes a self-fulfilling prophecy that can hold people back from being successful — and rich. Rejection is what we fear; criticism is the vehicle for it. … Criticism is external.Fear of rejection and fear of not being enough are internal. The only reason to connect the 2 things is to confirm your worst fears about yourself.
Criticism does nothing but instill fear and resentment in people, and parents, relatives, and employers should not use it: "Employers who understand human nature, get the best there is in men, not by criticism, but by constructive suggestion."
So how do you over come fear of criticism:                                                                          -First, decide who gets to criticize you.                                                                         –Know that anything worth doing attracts admiration andcriticism                             -Avoid avoidance.                                                                                                             –Seek improvement, not approval.                                                                                   –Stay focused on the conclusion, not the criticism.   
3.The fear of ill health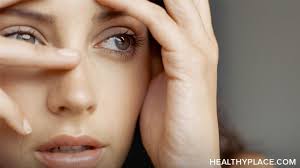 People fear sickness because they know it could, in an extreme case, lead to death. As Napolean Hill says people also fear sickness because of the "economic toll" a sickness can take on the person it affects. For example, a severe illness could eliminate your ability to work, which would also eliminate your livelihood.
People are often themselves creator of their own illness. The more people think they are sick or are told they are sick, the more likely they are to actually become sick, which then negatively affects their ability to reach their wealth goals.
The fear of loss of love                                                                                                                                                                                                                                                                                                                                                                                           Fear of losing someone you love is a common fear. (Or something happening to someone you love.) These fears comes from a great love. The fear is love. But once you realize the love, and take action on that, there is no point to the fear. Fear is immobilizing, love is energizing.                                                                                                                                                                                                        It is the most painful of the six fears and that it "probably plays more havoc with the body and mind than any of the other basic fears, as it often leads to permanent insanity." As per Napolean Hill this fear makes people less likely to trust others and more likely to gamble, which can result in spending more than you have and incurring debt. This directly has an adverse  affect on your growth and success in life.
5.The fear of old age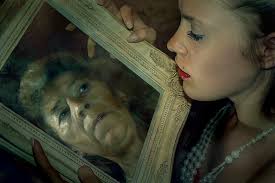 There's a certain age where many people quit at life. Benjamin Franklin once said, "Most people die at 25 and are buried at 75." For some people, this metaphorical death — when they decide to settle for a mediocre lifestyle — comes earlier than 25. These people figure they can't make it happen, so they end up quitting in advance.
Fear of old age can also be harmful when a person has to go through a major career transition. The thinking often goes something like this: "I'm 46. How do you expect me to learn about real estate if I've been in health insurance all my life? Plus, it has to work out perfectly, otherwise I won't be able to support my family."
In the end, however, age is far less important than your belief in yourself.
6.Fear of Death: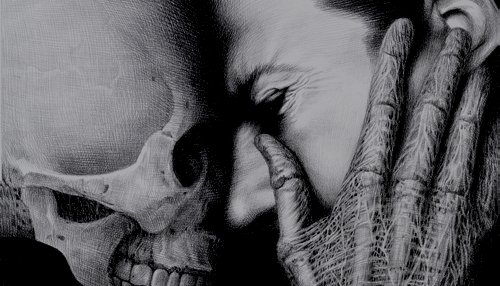 The fear of death comes from the fear of the unknown. No one truly knows what comes after death, which is why it scares people. Hill says the fear of death leads to a "lack of purpose" and "lack of a suitable occupation." Without an occupation, it's hard to become rich.
The author maintains that for some people, this is the cruelest fear. At the same time, he thinks the fear is useless. "Death will come, no matter what anyone may think about it," Hill writes. "Accept it as a necessity, and pass the thought out of your mind. It must be a necessity, or it would not come at all."
It is only once we have accepted the truthness of life and death and that they are processes as natural as any thing else mother nature has created for us,we truly set ourselves on the path to the true success and richness.
Well these were my five cents on the 6 major fears that behold us from getting the success in life .Lets all of us try today to combat and fight with them at the best.

Darpan Sachdeva is the CEO and Founder of Nobel thoughts.com. With a long time passion for Entrepreneurship, Self development & Success, Darpan started his website with the intention of educating and inspiring like-minded people all over the world to always strive for success no matter what their circumstances.To keep going and never get disheartened and learn from every adversity.