By  Darpan Sachdeva
One of the greatest role models of business in this day and age would have to be the founder of Microsoft "
Bill Gates
". If he is not battling it out with Warren Buffet or
 Carlos Slim 
on the "Forbes Top 100 Richest Men In the World" list, he is travelling the world with his wife Melinda Gates donating his billions to charity, being an active philanthropist.
Bill Gates confesses he was a last minute guy when it came to handing things in at school at never really took study & business seriously until his company Microsoft found its legs. In this postBill Gates shares with us his Top 11 tips for Success that you will never learn in school, only in the real world and life experiences.
Bill Gates 11 Tips For Success You Will Never Learn In School:
1: Life is not fair – get used to it!
2: The world will expect you to accomplish something BEFORE you feel good about yourself.
3: You will NOT make $90,000 a year right out of high school.
4: If you think your teacher is tough, wait till you get a boss.
5: Flipping burgers is not beneath your dignity. Your grandparents had a different word for burger flipping: opportunity.
6: If you mess up, it's not your parents' fault, so don't whine about your mistakes – learn from them.
7: Before you were born, your parents weren't as boring as they are now. They got that way from paying your bills and listening to you talk about how cool you are.
8: Your school may have done away with winners and losers, but life HAS NOT.
9: Life is not divided into terms. You don't get summers off, and very few employers are interested in helping you "find yourself". Do that in your own time.
10: TV is not real life. In real life, people have to leave the coffee shop and go to jobs..
11: Be nice to nerds. Chances are you'll end up working for one!
WARREN BUFFETT AND BILL GATES GO BACK TO SCHOOL:
Bonus – Warren Buffets Advice:
Have the right Heroes, the people you look upto will help form who you are to become later in life. – Warren Buffett
Invest in as much of yourself as you can, you are your own biggest asset by far. – Warren Buffett
Have your own Passion, follow it, dont take a job if you don't like it. – Warren Buffett

    Darpan Sachdeva is the CEO and Founder of                                               Nobelthoughts.com With a long time passion for Entrepreneurship, Self development & Success, Darpan started his website with the intention of educating and inspiring like minded people all over the world to always strive for success no matter what their circumstances.To keep going and never get disheartened and learn from every adversity.
Richard Branson Philosophy – Screw It, Let's Do It! – BBC Interview
By Darpan Sachdeva
Richard Branson has done it all  .                                      .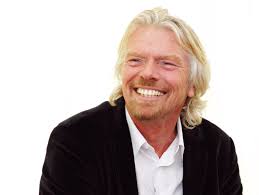 From quitting school at age 15 to start a magazine company to owning one of the most successful  record labels which produced great artists such as, The Rolling Stones, Janet Jackson, Sex Pistols, Phil Collins, etc.
Richard Branson has always been known to have a fearless attitude towards life and running successful businesses.
In the video below, listen to Richard's philosophy as he shares his very best pearls of wisdom.

  Darpan Sachdeva is the CEO and Founder of                                   Nobelthoughts.com With a long time passion for Entrepreneurship, Self development & Success, Darpan started his website with the intention of educating and inspiring like minded people all over the world to always strive for success no matter what their circumstances.To keep going and never get disheartened and learn from every adversity. –