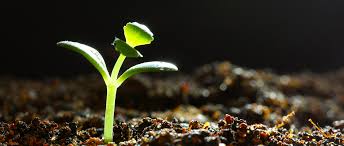 by  Darpan Sachdeva
via Team Tony at www.tonyrobbins.com
Tony Robbins says that if you're not growing, you're dying. No wonder that he's addicted to growth, obsessively focused on learning, understanding, and mastering new things, from finance strategies to playing polo. But growth doesn't require massive changes 24/7 — for many of us it's woven into our daily routine.
Think about it. How do you integrate growth in your life? Good methods of growing can be anything from feeding your mind with books, classes or lectures. Or perhaps even just listening to others and to the world around you. Growth can be taking a chance, a risk, or putting yourself in a situation that may be out of your wheelhouse. It also may be pushing yourself, and trying to find new ways to be a better version of yourself every single day. If you're a business owner, then maybe it's finding new strategies or tactics to growing your business or your investments. Or maybe it's learning a new language or skill. It could also be something simple like trying a new kind of food, seeing a different movie than you usually do, or pushing yourself to not settle for the known but to reach, instead, for the unknown.
Growth can come in many forms. But growth creates the most impact when it leads to mastery. Remember, mastery has three levels: intellectual, emotional and physical, as Tony lays out here:
Repetition is the mother of skill, which is why for so many of us growth is truly addictive. Think of it this way — the more you grow, the more you're able to master. The more you master, the more you grow. How's that for a positive feedback cycle? And the more you bring growth into your body, the less you have to think about it.
How do you incorporate growth into your life? Have you made a habit of investing in yourself to grow as a person? Whether learning a new language, trying a new activity, or even attempting a new challenge, making growth a priority – and a habit – will make your life one of dynamic improvement.

Darpan Sachdeva is the CEO and Founder of Nobel thoughts.com. With a long time passion for Entrepreneurship, Self development & Success, Darpan started his website with the intention of educating and inspiring like-minded people all over the world to always strive for success no matter what their circumstances.To keep going and never get disheartened and learn from every adversity.