by  Darpan Sachdeva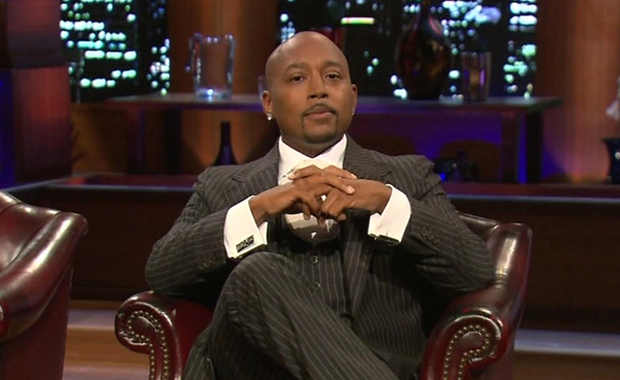 The Billion Dollar money making Titan "Daymond John", is no stranger to living and thinking big . Daymond John sky rocketed his clothing line, "FuBu" from the streets, to the worlds biggest stores with over 4 Billion Dollars in product sales to date.
He is an  entrepreneur, investor, television personality, author and motivational speaker. He is best known as the founder, president, and CEO of FUBU, and appears as an investor on the ABC reality television series Shark Tank.
Daymond is walking proof that you can really be successful if you put your heart and soul into your idea .Watch out the video below  where he speaks so beautifully of how and what made him a successful  person he is today from absolutely scratch.
Daymond John: Total Package Reel – Entrepreneur, TV Star, Fashion Mogul, Motivational Speaker
John has written three books, Display of Power, The Brand Within, and The Power of Broke.
Top Quotes from Daymond John:
-"I try to partner up, and strategic partners are way more important than money. I'd rather split a dollar in half with somebody and make way more than go try and learn it myself and lose trying to learn a whole other industry." – Daymond John
– "RISE &GRIND! Remember the saying: "Everything u want in life is right outside ur comfort zone!" Get uncomfortable 2day! Good luck." – Daymond John
– "Nothing is impossible; the word itself says 'I'm possible'!"
– "RISE &GRIND: Remember, most ppl only hate u when they want 2 be you… I LOVE MY HATERS! U should 2! Be a star 2day."  – Daymond John
– "Rise &Grind! Dont wait 4the "perfect time" u will wait forever, always take advantage of the time ur given &make it "perfect 4 u" GO GET EM!" – Daymond John
– "Rise and Grind! We do today what others won't 2 achieve 2morrow what others can't!"

Darpan Sachdeva is the CEO and Founder of Nobel thoughts.com. With a long time passion for Entrepreneurship, Self development & Success, Darpan started his website with the intention of educating and inspiring like minded people all over the world to always strive for success no matter what their circumstances.To keep going and never get disheartened and learn from every adversity.