by Darpan Sachdeva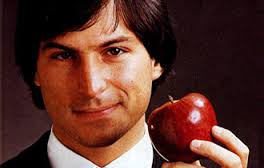 Steve Jobs advice on following your passion and becoming successful
You need a lot of passion for what you're doing because its so hard. Without passion, any rational person would give up. 
So if youre not having fun doing it, if you dont absolutely love it, youre going to give up.
And thats what happens to most people, actually.
If you look at the ones that ended up being successful in the eyes of society, often times its the ones who love what they do, so they could persevere when it got really tough.
And the ones that didnt love it, quit. Because theyre sane, right? 
Who would put up with this stuff if you dont love it?
So its a lot of hard work and its a lot of worrying constantly.
If you dont love it, youre going to fail.

Darpan Sachdeva is the CEO and Founder of Nobelthoughts.com. With a long time passion for Entrepreneurship, Self development & Success, Darpan started his website with the intention of educating and inspiring like minded people all over the world to always strive for success no matter what their circumstances.To keep going and never get disheartened and learn from every adversity.