by  Darpan Sachdeva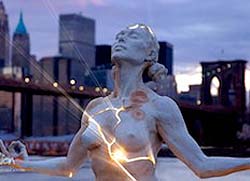 Quotes and affirmations by Einstein, Mahatma Gandhi, Winston Churchill, Ralph Waldo Emerson, Voltaire, Abraham Lincoln and more.
An  Inspirational Smorgasbord of Quotes all rolled into one delightful video. Sit back and pump this video loud through your stereo before you hit the weights, work on that essay, brainstorm for your business plan or step up for that award winning speech. Prepare to be taken over by 7 minutes and 45 seconds of Inspiration brought to you by the great people over there at Inspirationz.com.
                                       IGNITE YOUR SOUL- Motivational Video
The power of great art is the secret supplement for attaining lasting inspiration.

Darpan Sachdeva is the CEO and Founder of Nobelthoughts.com. With a long time passion for Entrepreneurship, Self development & Success, Darpan started his website with the intention of educating and inspiring like minded people all over the world to always strive for success no matter what their circumstances.To keep going and never get disheartened and learn from every adversity.