by Darpan Sachdeva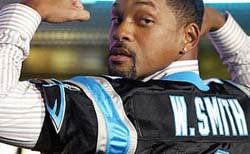 Will Smith shares his secrets of success.
Willard Carroll "Will" Smith, Jr. is an American actor, producer, rapper, and songwriter. He has enjoyed success in television, film, and music. In April 2007, Newsweek called him the most powerful actor in Hollywood.
Will Smith's Secrets Of Success

Darpan Sachdeva is the CEO and Founder of Nobelthoughts.com. With a long time passion for Entrepreneurship, Self development & Success, Darpan started his website with the intention of educating and inspiring like minded people all over the world to always strive for success no matter what their circumstances.To keep going and never get disheartened and learn from every adversity.